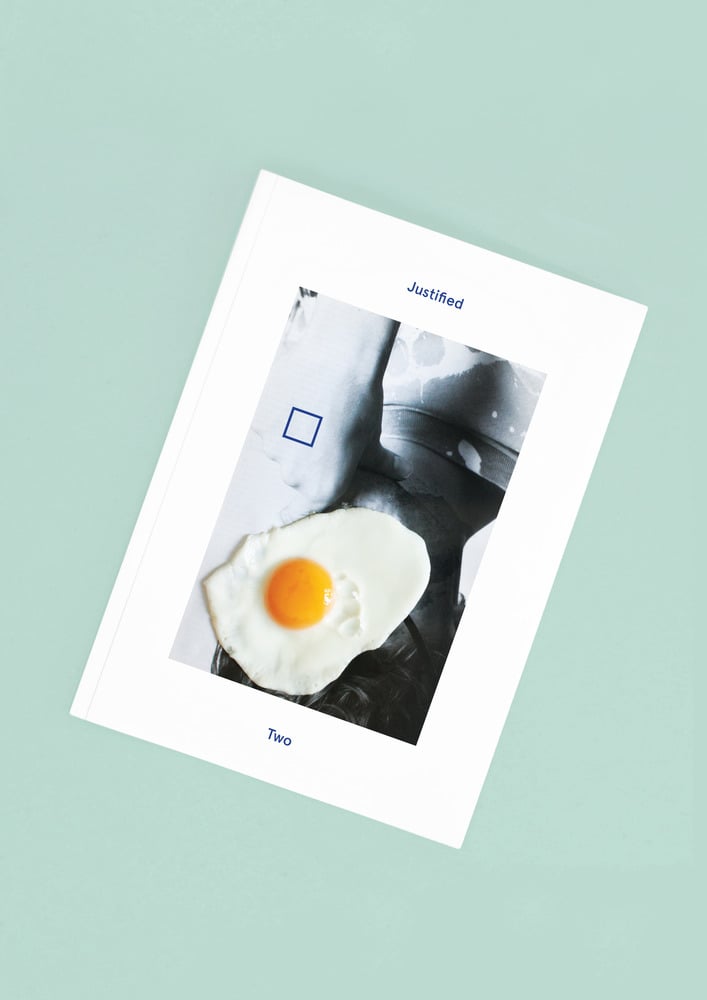 Issue 2
£

4.00

/ Sold Out
---
We currently are out of stock here but there are copies left at - http://www.newsstand.co.uk/justified
52 page perfect bound
(New Format) 170 x 240mm
Cover:- 300gsm Offset uncoated FSC Mixed Sources
Text:- 150gsm Offset uncoated Mixed Sources
4 colour process and sealed throughout.
Our second issue offers an invitation into the studio of Two Times Elliott, as well as words from Mat Dolphin. Coupled with this is a selection of some of the most influential imagery that is helping to shape our expanding visual culture.
Editor: Joshua Ogden
Sub Editors: William Whiting and Jasper Van Den Bosch
Assisting Editor: Jack Swords
Art Direction & Publishing: Justified
Cover: Sophie Tajan
Editorial: Alex Cook
Featured Article: Mat Dolphin
Paper: Provided by Antalis
Printing: Cambrian Printers